Page 3 of 3
Half past six in the morning, we left Vhafamadi bed-and-breakfast for our two and a half-hour journey. In the last thirty minutes of the trip, we had to take a dirt road to get to the school – our rental car did not handle it so well and we lost one of the wheel caps.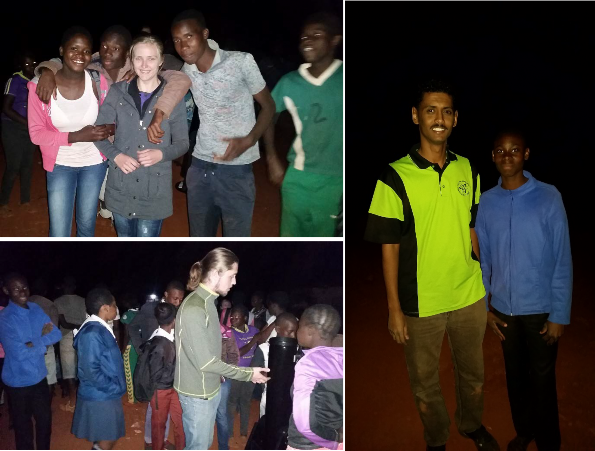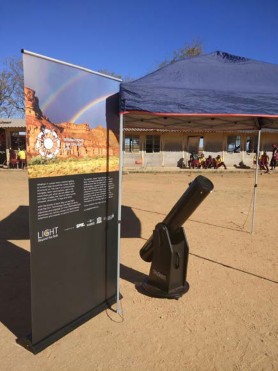 Finally we had arrived: Vhaluvhu High School. An enthusiastic group of students had converged to greet us – It was quite refreshing I must say. We proceeded with unpacking our equipment and setting up in the school yard. Meanwhile, the crowd of students was growing. Ten of the neighbouring schools had been invited to attend, though only seven could make it. This was to be expected; many of the students had to walk a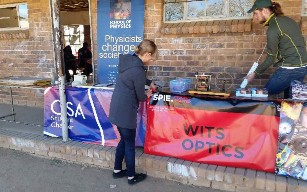 significant distance to get here. The lack of local transportation was evident on our way here. We were grateful that many could make the time and effort to come.
This time, the introductory ceremony was much shorter. We divided the students into groups, scattered to the various stations across the yard. The show went on for about an hour and a half
before the learners began to scatter. Some of them stayed behind with some questions about Wits and optics in general. I met two girls that had told me they wanted to do nursing, and one particularly curious boy that was interested in software engineering. Having experience the environment, it was admirable that there were here, and in the school we had visited previously, students with the passion to do great in life despite their less than ideal conditions of learning. It is that passion that will drive the development of
South Africa for the years to come. I hope they keep faithful to their ambitions. Soon after noon, we were on our way. We made a quick stop in the family house of one of our companions: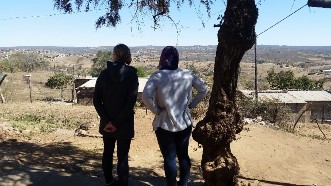 a brick house in the making, overlooking a vast plain of dry peaceful land. A reminder of the work that is still to be done to guarantee that every child in the country has access to quality education and enjoy the many opportunities South Africa has to offer. This marked the end of our journey and we were on our way. As they say in Venda: "Ndi a livhuwa". See you all soon.